Aug 5, 2022 First Friday (Downtown Tarpon Springs) 6pm to 10pm

Aug 6, 2022 Back to School Event at Tarpon Springs Publix 11am to 3pm

Aug 13, 2022 10 Anniversary of the Walmart located in Tarpon Springs

Aug 20, 2022 Back Pack to School (City Event at the Splash Park on Live Oak Parkway 10am to 2pm

Aug 25, 2022 Crime Watch Meeting TSPD 7pm
Suspicious Activities and Vehicle Burglary
We are having a lot of activity during the night and day times hours. City of Tarpon Springs

Bikes and Vehicle Burglaries

If residents in your community has cameras, please monitor and provide any suspicious information to me.

Report all suspicious activity immediately to the Tarpon Springs Police department at 727-937-6151.


McAfee Antivirus Scam
I wanted to share with you a scam that came through to a citizen here in Tarpon Springs. They don't use McAfee but even if you do, you should not click or even move forward on such style email.

I did call the number and it is a non-working number at least from a land line from the police department.

Other things to notice. ( From: GMAIL account…. I am sure McAfee has their own domain and don't need to use a gmail account., The phone number has ( ) around each set of numbers. , Undisclosed-recipients, if this was a renewal they have your current information. =

The person who sent this email want you you to respond via back to them by email and this is why the phone number is not a good working number…

Thank You and please share and stay safe.

Just one of many types of scam email that circulate around on the internet.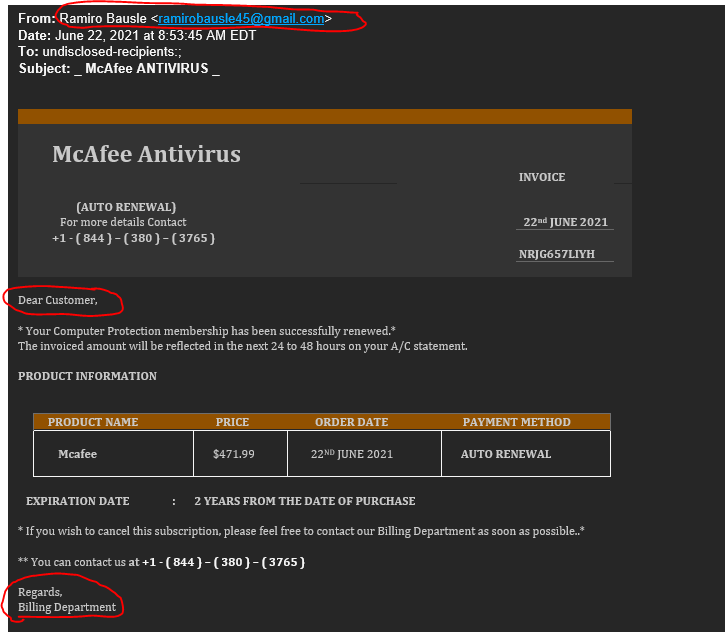 Vehicle Burglaries
Remind your community to make sure they are locking vehicle car doors.

We had several attempts with a few burglaries overnight last night in the Castleworks Lane area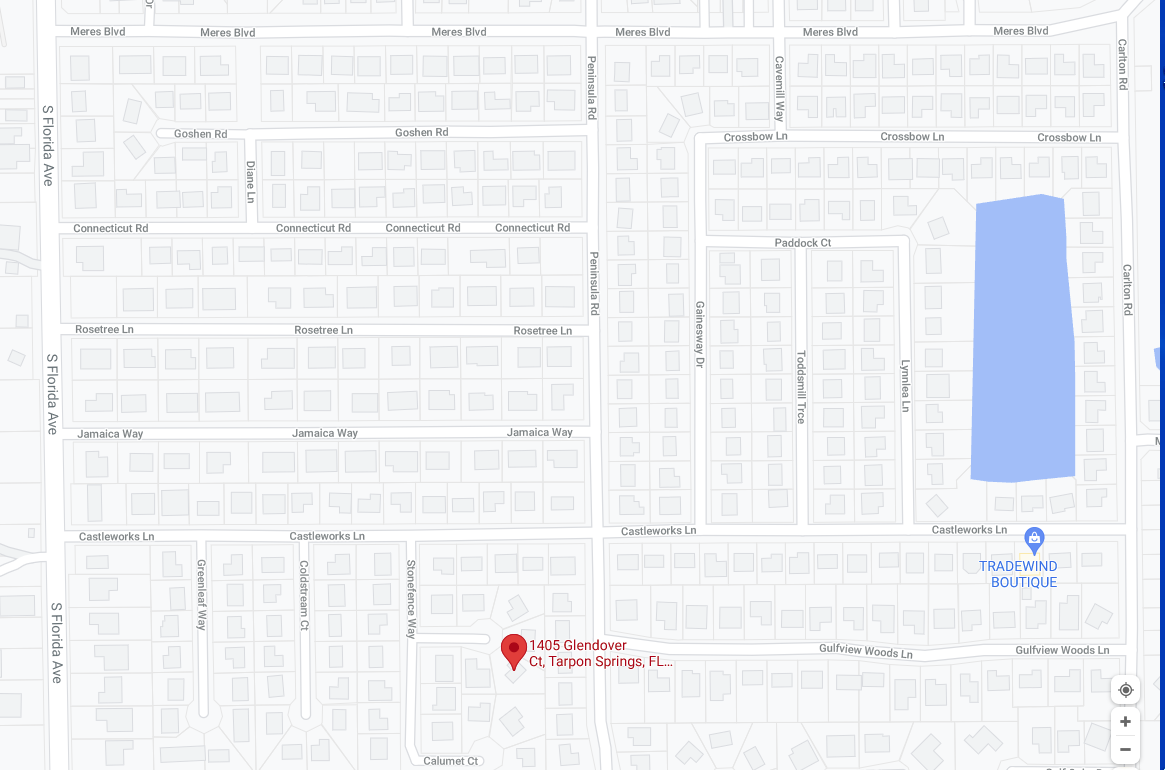 Crime Watch Newsletter - April 2021
Read More
Crime Watch Newsletter - March 2021
Read More
Medication Disposal
TURN IN YOUR EXPIRED OR UNUSED MEDICATIONS FOR SAFE DISPOSALSATURDAY
MARCH 20, 2021 - 9:00am-1:00pm
Read More
Crime Watch Newsletter - February 2021
Read More
Crime Watch Newsletter - January 2021
Read More
Crime Watch Announcemnet - Property Crime Prevention / Door Locking
Good Moring to you all,

Please get the message out to your community, that we all need to better job in locking our vehicle doors. Let's help each other in making our community safe, by reminding each other safety events and call in suspicious people or incidents.

Over the past two weeks we have multiple vehicle burglaries and they stem from UNLOCKED VEHICLES. We have lots of video showing multiple people walking around in the streets and in peoples yards with no calls into the police department.

Thanks you all for the assistance on this matter.

Advising your community will make your community safe. Once the bad guys pull on a few vehicle doors and they are locked, they seem to move elsewhere but if one is open, they will go through the your entire neighborhood and pull your door handle even if it is locked.

I attached a flyer it this is an easier way for you to put the information out.
Read More
Crime Watch Newsletter - December 2020
Read More
Cops and Kids Christmas Program Dates
Its that time of the year and here are the dates for Cops and Kids Christmas program.

The gifts are wrapped at 555 E Harrison St Tarpon Springs, at the Cops & Kid Center.

This year we will not have a Santa due to covid-19 we will run the give away like a drive thur the staff will bring the bags for the children to their vehicle, So we can keep everyone as safe as possible. The wrapper will also be keep at least 6 ft. apart as well and mask will be provided to them if needed. if there is any question or concerns just call me. Thank you all for your support in this busy time of the year.

The first wrapping date will be Dec 17, 2020 from 08:30 till we are done.

The second date for wrapping is Dec 22, 2020 from 08:30 till we are done as well.

Give away date is Dec 23, 2020 we will start about 1 p.m. till we are done.


Slam the Scam Flyer IRS
Read More
Crime Watch Newsletter - November 2020
Read More
Crime Watch Newsletter - October 2020
Read More
Crime Watch Newsletter - September 2020
Read More
Grandparent Scam Alert
Read More
Crime Watch Newsletter - August 2020
Read More
COVID-19 fraud is rapidly evolving. Never Give Your Personal Information Over the Phone!!!!!
Read More
Crime Watch Newsletter - July 2020
Read More
Crime Watch Newsletter - June 2020
Read More
Crime Watch Newsletter - April 2020
Read More
Cleaning and Disinfecting Your Home
Read More
Crime Watch Newsletter - February 2020
Open Newsletter
Crime Watch Newsletter - January 2020
Open Newsletter